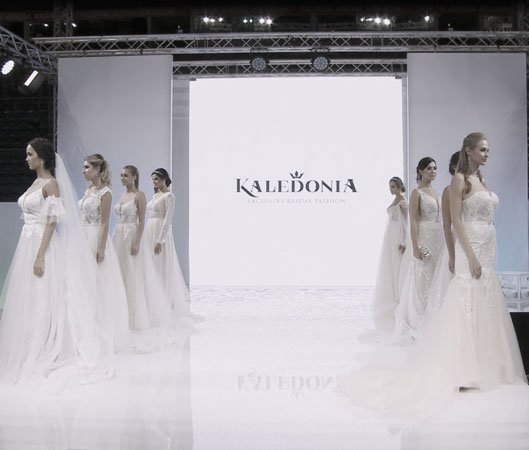 THE BRAND
KALEDONIA Fashion House is a chain of exclusive, well-equipped bridal Showrooms. The company offers the most beautiful outfits for brides, various accessories, jewelry, luxury bridal underwear and outerwear. Well-trained personnel available in our modern ateliers allow for fitting, customization and adaptation of products under the supervision of the designer.
For many years, KALEDONIA has been employing skilled staff, for whom participation in the wedding dresses creation process is a real passion and pleasure, which at the same time gives them a possibility of making the dreams of brides come true.
KALEDONIA showrooms are the places where you can find not only a perfect wedding dress, but also a warm atmosphere, professional and helpful stylists, who pay attention to the smallest details, smile and happiness of each client.
Allow yourself the pleasure of being the most beautiful bride. Let us surprise you with the quality of our professional service which will enhance your natural beauty with style and elegance.